When I turned 30 this past December, I decided that 30 would be my year. My year to step up and step out to be my true self. To embrace the good things about myself and to improve my faults that were within my power to change. I would no longer be afraid to use my good dishes and stop saving my best craft supplies and actually put them to use.  It was time to start enjoying life.
I decided as a gift to myself, I'd get a style makeover via Style By Design (more on that soon!).  It was time for something new and modern!  Up until that point, I felt like I was stuck in a Hijabi Mom rut. Jeans, long sleeve tee, and some sort of long shirt (and by "shirt" I mean knee length dress). All topped with a printed wrap haphazardly wrapped to quickly get out of the door.
If 30 was going to be my year, I wanted to look my best.  Not because I particularly care about fashion or the latest trends, but because I wanted needed more confidence.  To stand up to be my best self, I needed a confidence boost.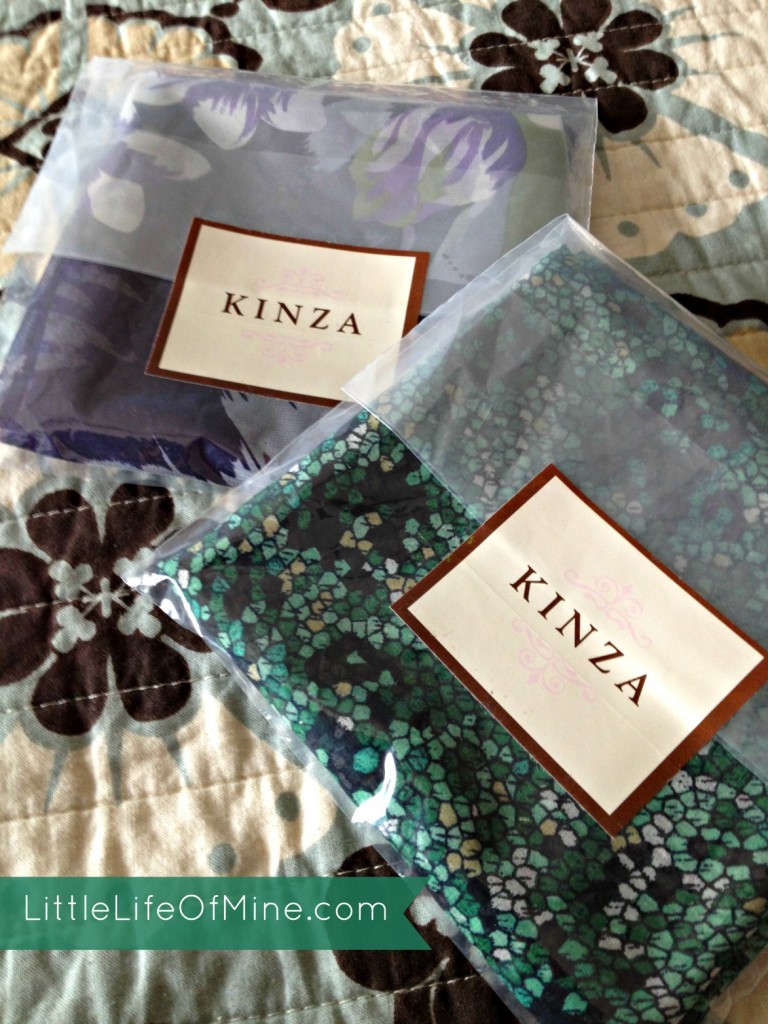 I ditched my Hijabi-Mom-of-3-active-kids-under-the-age-of-6-that-like-to-wipe-their-hands-on-Mama uniform and started to wear the nicer clothes in my closet that I was saving for, well, I'm not exactly sure.
One of the biggest changes that took place was my new hijab style. I had been wearing a wrap scarf for years. Despite these years of experience, for some reason, it always looked messy. And bulky.  And sometimes straight up frumpy.  I love the way Iman wears her square scarves but didn't think I could pull it off.  I gave it a shot while visiting Iman in Malaysia. I loved it.  Absolutely loved it. It completely changed the look of my face!
So now I was on the hunt for square scarves! Goodbye drawers and drawers of unflattering wraps! I would find a couple square hijabs here and there but majority of the ones I came across were incredibly dated patterns, crappy fabric, or just flat out ugly.
Enter Kinza! Kinza Scarves has incredibly beautiful hijabs. Majority of the hijabs they offer are wraps (darn!) but they also have a decent collection of square scarves (yay!).  I've seen numerous Kinza scarf fans over the years and have seen the collections in person.  The prints are total eye candy.  The pictures on the website do not do them justice. They are amazing in person!
Kinza uses silk for all the scarves, making them luxuriously soft and lightweight.  The edges are finished off perfectly, which I really appreciate.
I personally found the scarves too sheer to wear alone.  I simply wore an ameera hijab (or one piece hijab) beneath to get the coverage I was looking for. I usually don't like to do that, but with the Kinza scarf being so lightweight, I didn't feel stuffy or uncomfortable at all.  Even on the hot day that I wore it, I felt just fine.
I wore one of my Kinza scarves to a Eid Toy Drive that I helped organize with the help of Islamic Relief and our Girl Scout troop. I was moving furniture, running back and forth, wrapping gifts on the floor, carrying Baby Z, and just all over the place! Besides the typical tuck here and there, my hijab stayed in place and looked great the entire time.  I was pleasantly surprised that it held up to such constant activity. Normally my wraps would have been lopsided by the end of the day.
My fellow Kinza rockin' newest bestie, Nilo of Purple Rose Events.
The fact that it held up so beautifully on that hectic day, confirmed my love for Kinza's scarves. Kinza offered a free hijab for review, but I knew the quality I was getting and went ahead and ordered another one myself. I purchased my first Kinza back in 2008 and it's held up great over the years. I'm wearing it in my pic on my about page.
Using the Rafflecopter form below, enter to win one Kinza scarf of your choice. Open to US residents only.
a Rafflecopter giveaway