I remember a few years ago, Ramadan and Eid decorations and paper goods were pretty much impossible to find.  These days there are numerous choices that suit everyone's styles and needs.  And we all get to reap the benefits of beautifully decorated homes, adorable adorned baked goods, and festive Eid party decorations.
Silver Envelope is one of those awesome companies doing us all a favor. Their products cover just about every aspect of celebrating Ramadan and Eid you would need. Cards, check. Cupcake wrappers, check. Buntings, balloons, party favors, gift wrap…check, check, check, check! And then some!
I recently received pretty much the most amazing set of Ramadan decorations ever! Silver Envelope sent me their Zellij Ramadan-in-a-box set and I pretty much squealed when I opened the box. If there's anything you should know about me, it's that I've never met a zellij anything I didn't love.  The zellij Ramadan line is pretty much perfect in my opinion.  The design is near and dear to me, while the colors are perfect for setting a festive mood for my girls.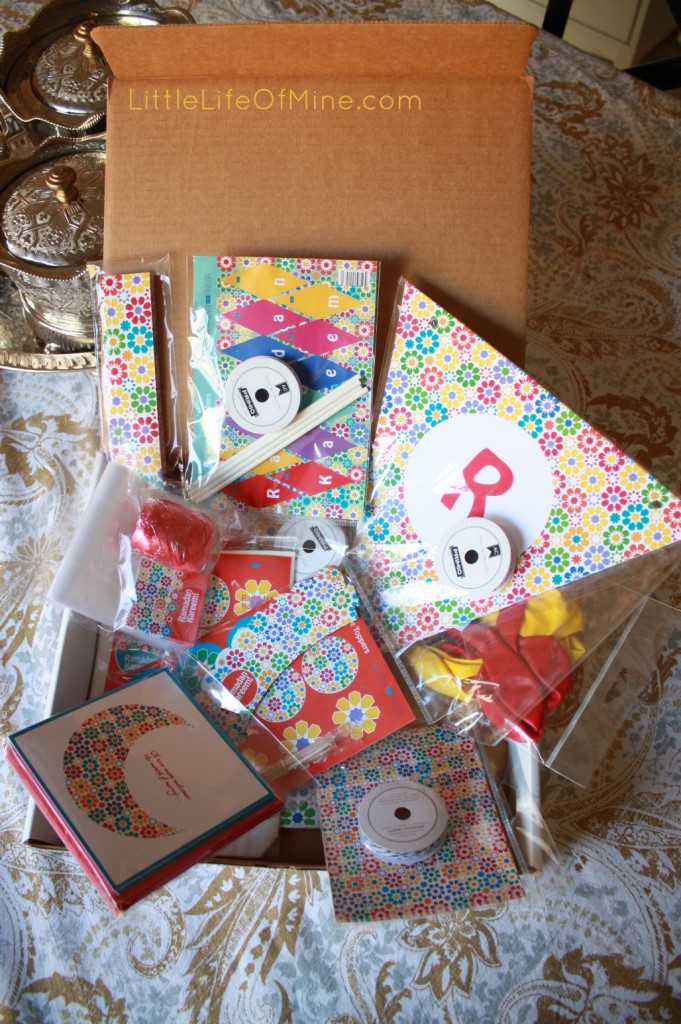 I loved that we could play off any of the colors we wanted to make them stand out for a customized feel in our home.  We're able to combine what we already have with the decorations provided to create a unique space.
Everything is included in the party-in-a-box set. Everything. From a pack of toothpicks to create cupcake toppers to super adorable bakers twine in a few colors for the bunting, mini lanterns, and mini cake bunting. Everything is there and ready for you.  No quick runs to the craft store, it's all there.  It's absolutely genius for any parent that wants the most bang for their buck and can't afford the time of scrounging around to get supplies.
The bunting will definitely be reused every year. I plan on lining it with card stock just to make it more sturdy. It's made of a good quality glossy paper similar to a good quality magazine cover.  One can even laminate it to truly make it durable and reusable. I personally don't like the look of laminating.
Every Eid I create Eid treat bags to pass out to the kids.  Included in the party decoration set are treat bags and beautiful sticker seals. I loved the velum bags and the sneak peak they provide the kids of the goodies inside.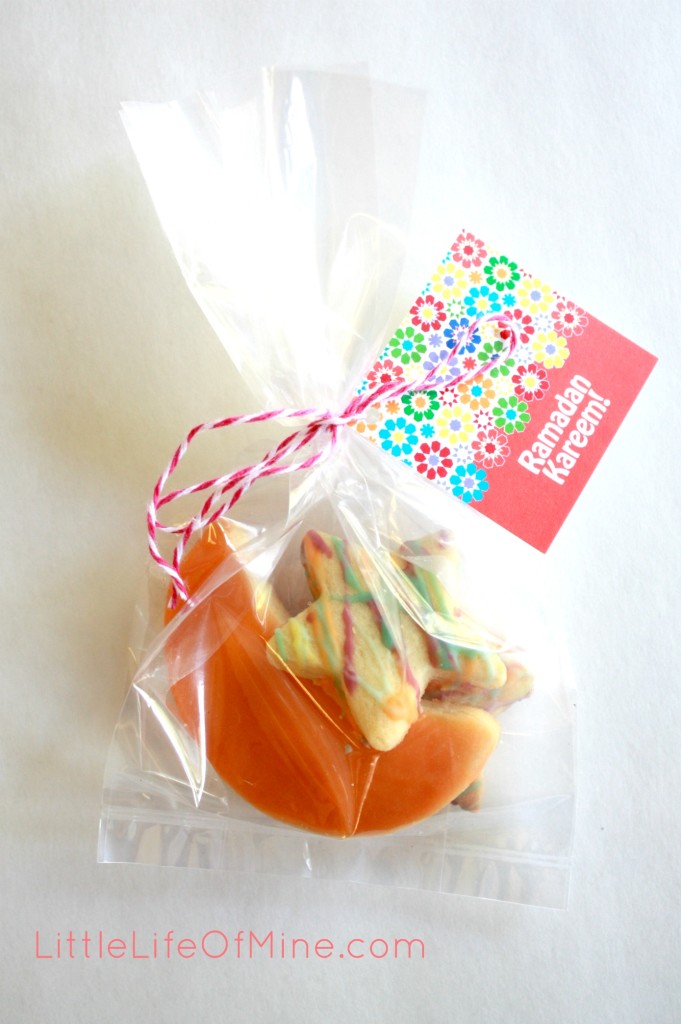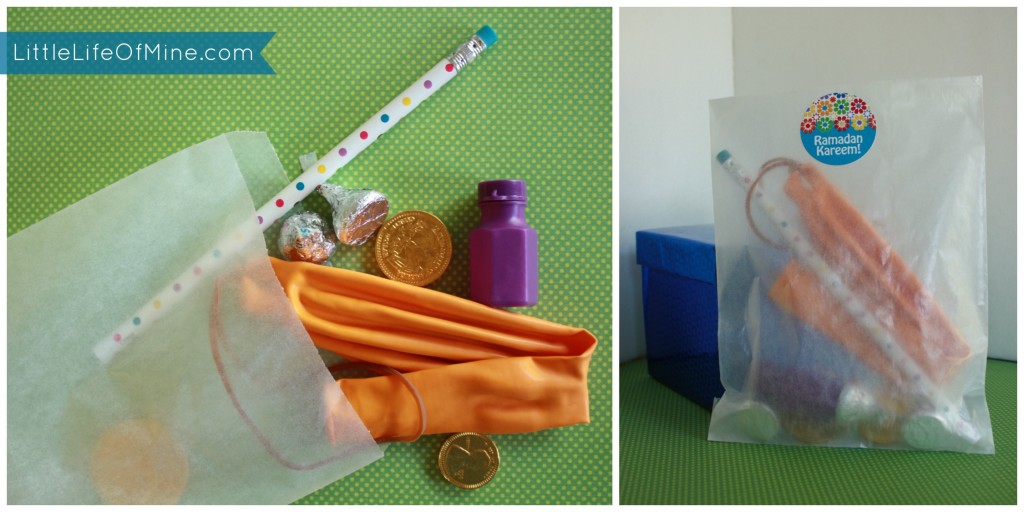 I've used Silver Envelope products before to create the cute Eid wrapped chocolate bars.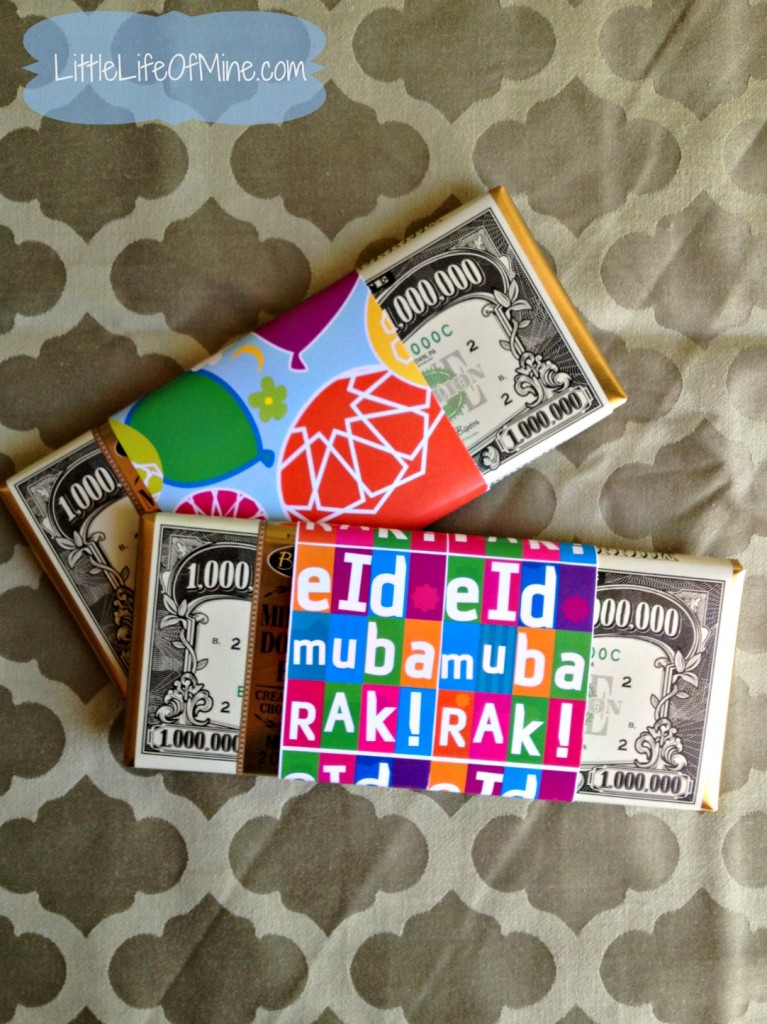 Using the Rafflecopter form below, enter to win: 1 Big Top Circus Bunting Flag Kit, 1 pack of Big Top Circus Eid Balloons, 1 Big Top Circus Treat bag Kit, and 1 Big Top Circus Cupcake Kit.  Open to US residents only.
This Little Life of Mine received complimentary Zellij Ramadan decorations and a Sweet Dawah Kit.  The opinions reflected here are entirely of my own.