A long time ago, I used to think Islamic art was tacky.  I'm taking about the gaudy gold frames with overly ornate gold designs surrounding the gold words of the Qur'an.  Sometimes there was sequins involved. Lots of it. In horrible colors. The whole thing would just be a mess.
If Islamic art looked like this for adults, I knew it would be hopeless to find something suitable for children. I barely found items for myself. I even resorted to making my own using decals and scrapbook paper.
For the life of me, I can't remember how I stumbled across Waafia on Etsy many years ago.  All I know, is that it's been happily ever after since then.  I instantly fell head over heels in love with all the art prints displayed in her shop!  Back then, it was pretty much just limited to Arabic alphabet prints.  I ordered one.  My very first ever purchase from Etsy.  True love, I tell you.
Since then, Waafia has expanded to include so many more gorgeous prints. It's so hard to control myself from purchasing them all. Though I absolutely love her work,  turning my daughters' room into a Waafia showroom, might be overkill.  Since I can't order them all for myself, I've started giving them as gifts.  The "Dearest Mother" print was gifted to Tina in Texas for the Pay it Forward challenge I participated in.
I love everything about Waafia's Islamic art prints for children. The colors are fresh, the graphics are modern, the chosen verses and hadeeth are just right for little Muslim hearts. The quality is top notch.  I love the thickness of the paper and the bold and bright colors. Seriously, it's so hard not to want to buy them all.
If you follow Waafia on Facebook, you'll find so much wonderful style inspiration. I loooooved the Ramadan decorations in her home!  Perfectly on point. So inspired for next year. Be sure to check out the free downloadable Ramadan and Eid place mats. I think they would even make cute wall decorations.
So my dear readers, I'm here to bring you what I love.  Waafia has set up an *ah-mazing* giveaway package for one super, duper lucky winner, including brand new items debuting here on Little Life of Mine!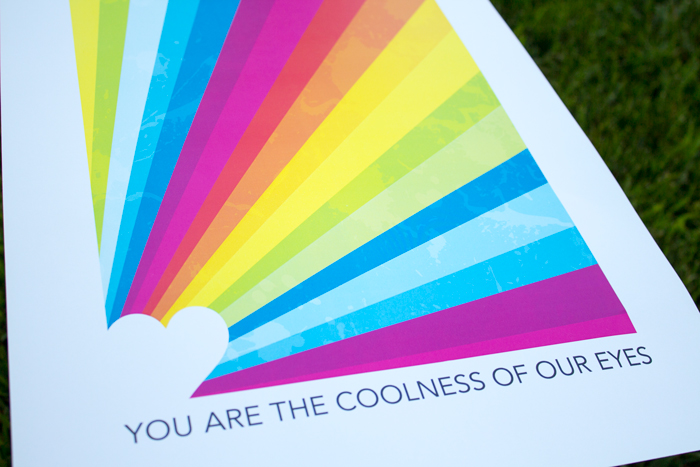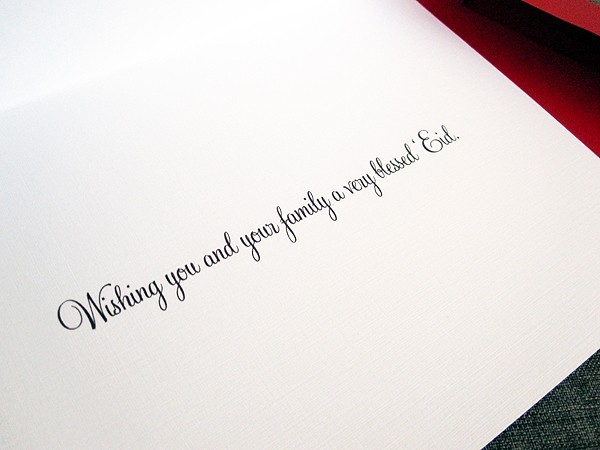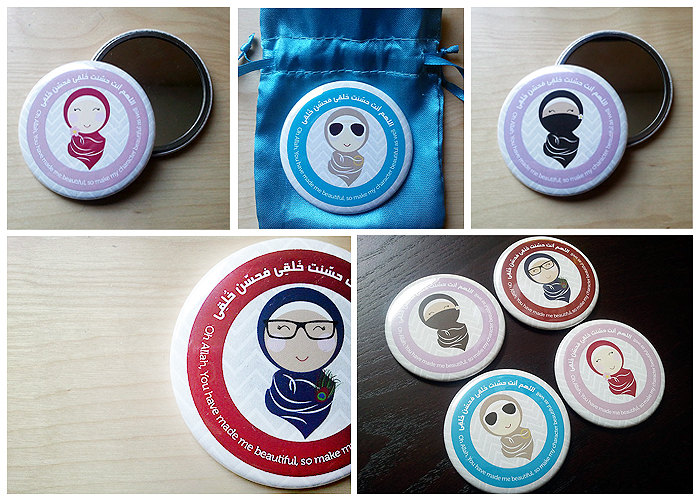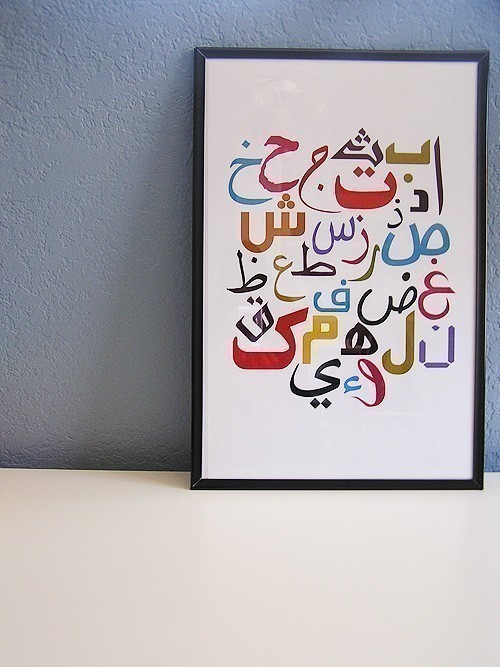 Introducing the brand new custom designed fabric tote bags! Aren't the beautiful!? I can't wait until these are available for purchase!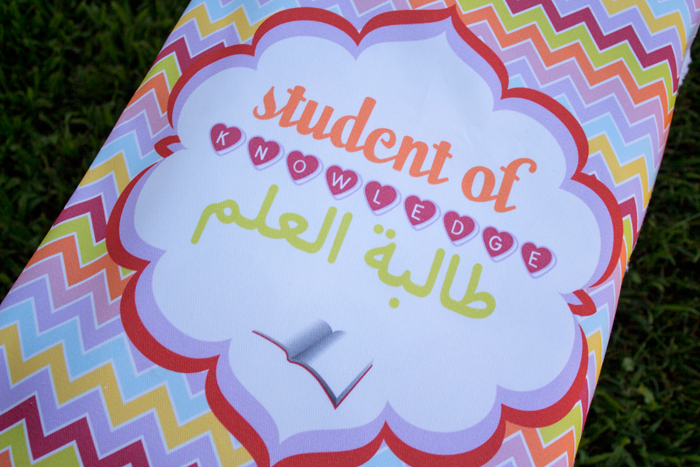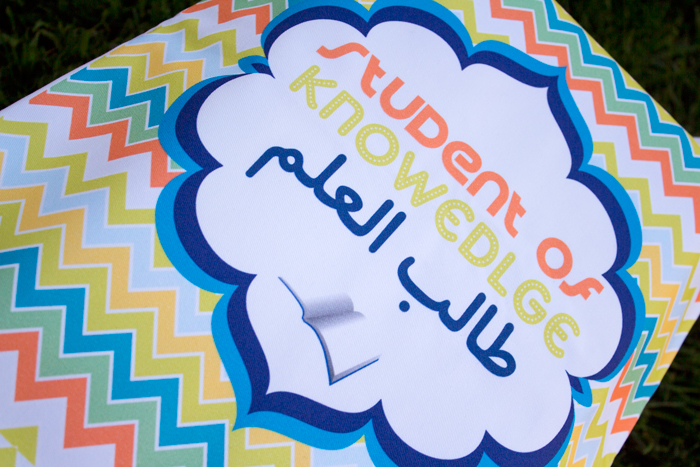 Another option include the Arabic alphabet in a girly or boyish color scheme.  I'm totally loving the blues and greens for myself 😉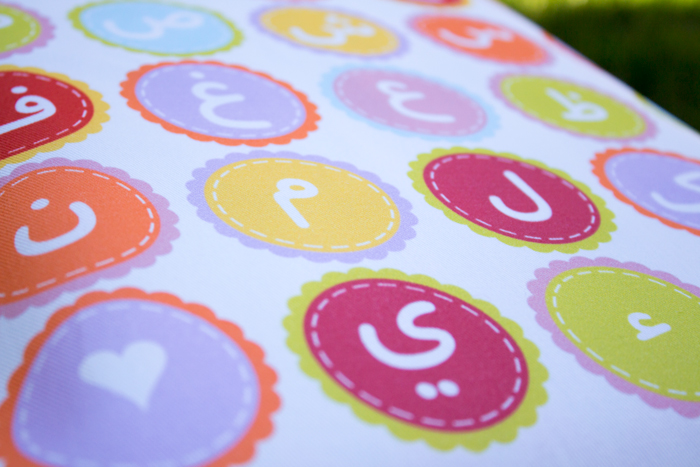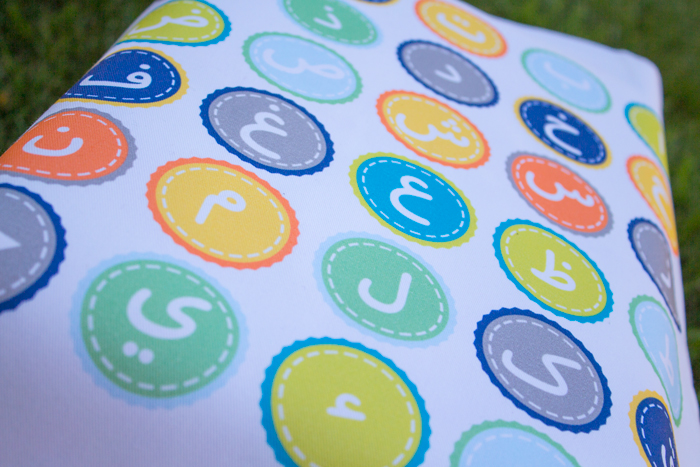 The giveaway package includes: 1  Playful Arabic Alphabet, 1  Playroom Rules 1, Coolness of the Eyes, 1 Heaven lies under the feet of your mother, 1  Hijaabi Mirror, 1 Set of 6 Eid Cards, 1  Kids tote with my custom-designed Fabric (your choice of boy or girl colorway, in Arabic Alphabet print or Student of Knowledge print).

Using the Rafflecopter form below, enter to win the awesome prize pack listed above. Available to US residents only. Please note this giveaway ends after the Eid. But trust me, it's well worth the wait.
a Rafflecopter giveaway