My Dearest Rami,
Six years ago I put my hand in yours and we embarked on our journey of marriage. I, an American born girl with the wildest thoughts you've ever imagined. You, a Palestinian raised guy with centuries old traditions coursing through your veins. Different sides unable to agree to disagree. Slowly a shift was made and we saw each other with new eyes. Give and take, give and take, give and take. We rode the highs and stood fast through the lows. Hand in hand we continued toward creating what we have now. A beautiful family that I thank God for every single day.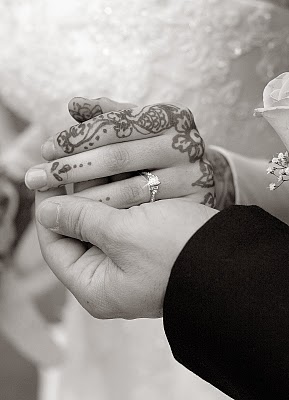 Six years full of amazing adventures and wonderful memories. I love your spontaneity, the passionate entrepreneur inside of you, the way you take care of me and our girls, and that you'd always give me your last bite if I wanted it.
You hate my stuffed French toast and I hate that you leave water around the sink. You love my baking, I love your ability to find totally random restaurants that turn out to be amazing. You won't let me forget the time that I didn't know where the freeway was, and I won't let you forget about taking me to Morocco. You want to live on a farm and I in the city (or at least 15 minutes from the nearest Target). You asked me to speak to the girls in Arabic and I admit that you were right. You put up with me doing lame and boring things (according to you) like going to flea markets because you know how happy it makes me. I adore you and Maysoon's relationship and am totally envious that Jenin does look like you. I will continue to be patient for as long as you need. Don't stress.
I love you, Rami. You hear me?