When you're a kid, being star student at school is one of the best weeks during the entire school year, am I right? The hand drawn images of you from your fellow classmates, the special treats from the teacher, and of course, the snazzy "All About Me" poster you put all of your heart into decorating that is posted in the classroom.  Ah yes, it's good to be student of the week.
In Jenin's first grade class, they have a particularly sweet Start Student set up.  The first day the student is picked at random and goes home with their "all about me" poster to decorate as they wish. Oh yeah, and no homework that night!  Tuesday, you get to share all the details with your friends in class. Favorite food, baby pics, future career, you know the deal.  Wednesday, the student brings in their three favorite items and favorite book to read to the class.  Thursday, a parent and close friend are allowed to join you for a special lunch at school. Friday closes off the week with a meaningful letter written to the student from their parents.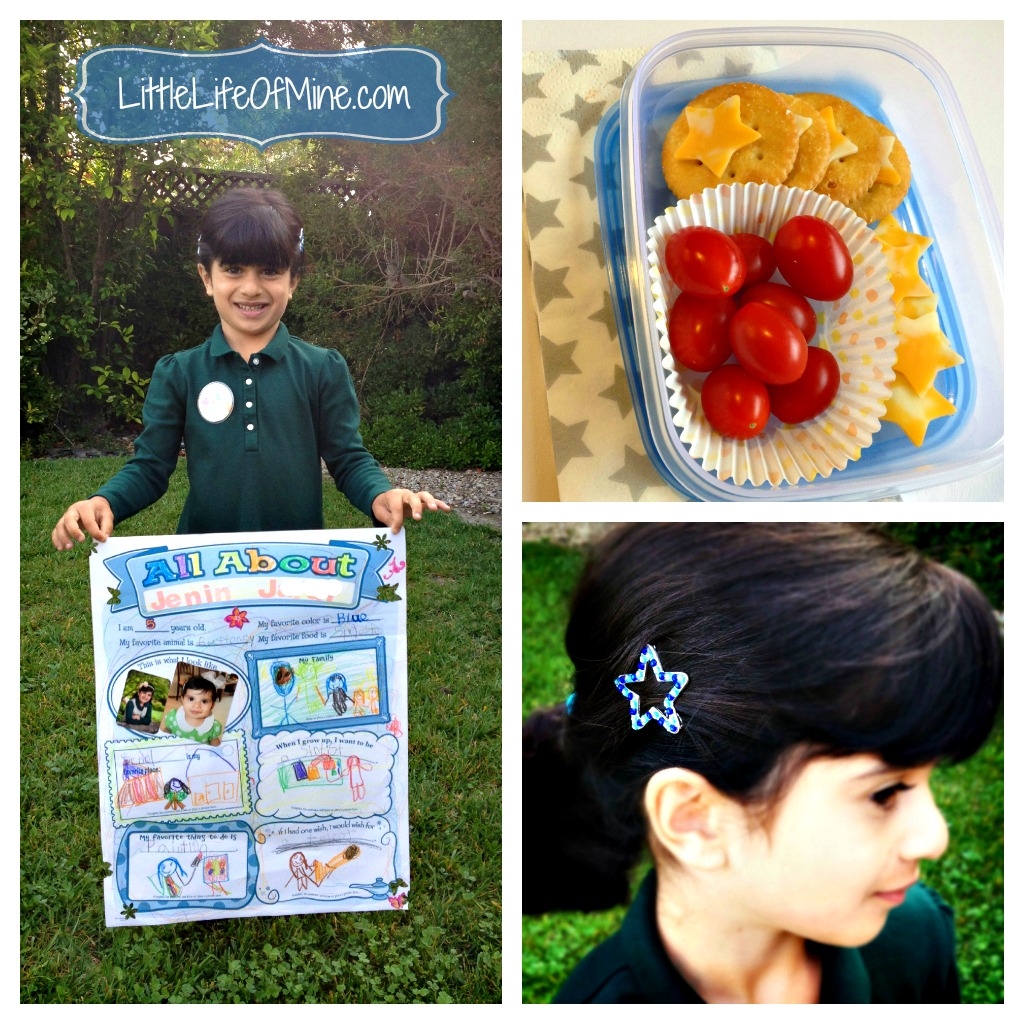 Since there are only four girls total in Jenin's class, we decided to include all the girls for the special star student lunch.  I packed pink bakery boxes with a healthy and tasty lunch.  Homemade tuna subs, grapes, a cheese stick, homemade hummus dipping cups with celery and carrot sticks, and a homemade M&M chocolate chip cookie.  The teacher couldn't join us the entire time as she had to stay with a class full of boys, but I did pack her a lunch too.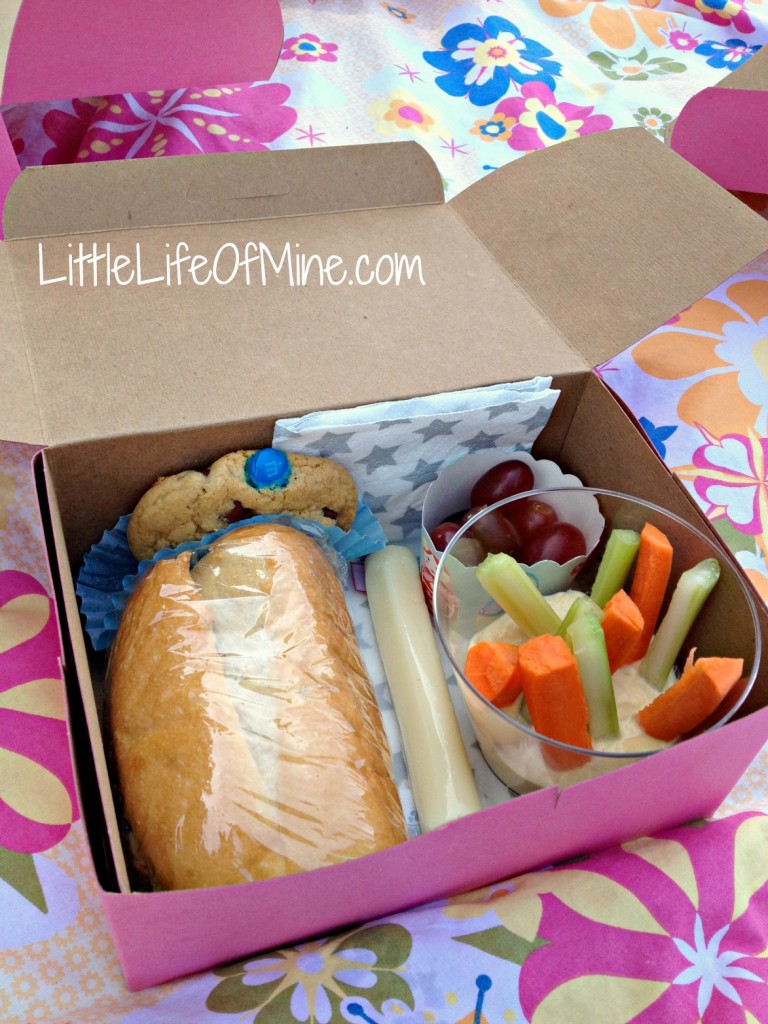 We went out to the field behind the school to have our picnic in the shade of a large tree.  The girls giggled and chatted the entire time.  Seated on a whimsical sheet, far from the school, among their closest friends with such a special treat, it was quite enchanting. Memories were definitely made out there that afternoon.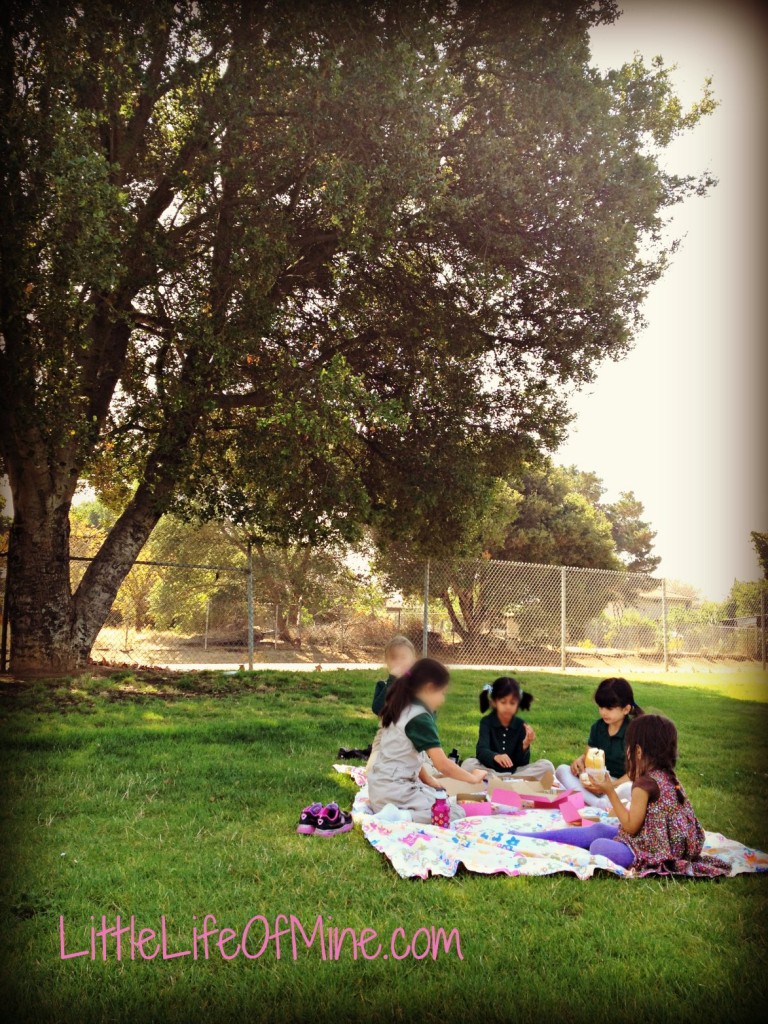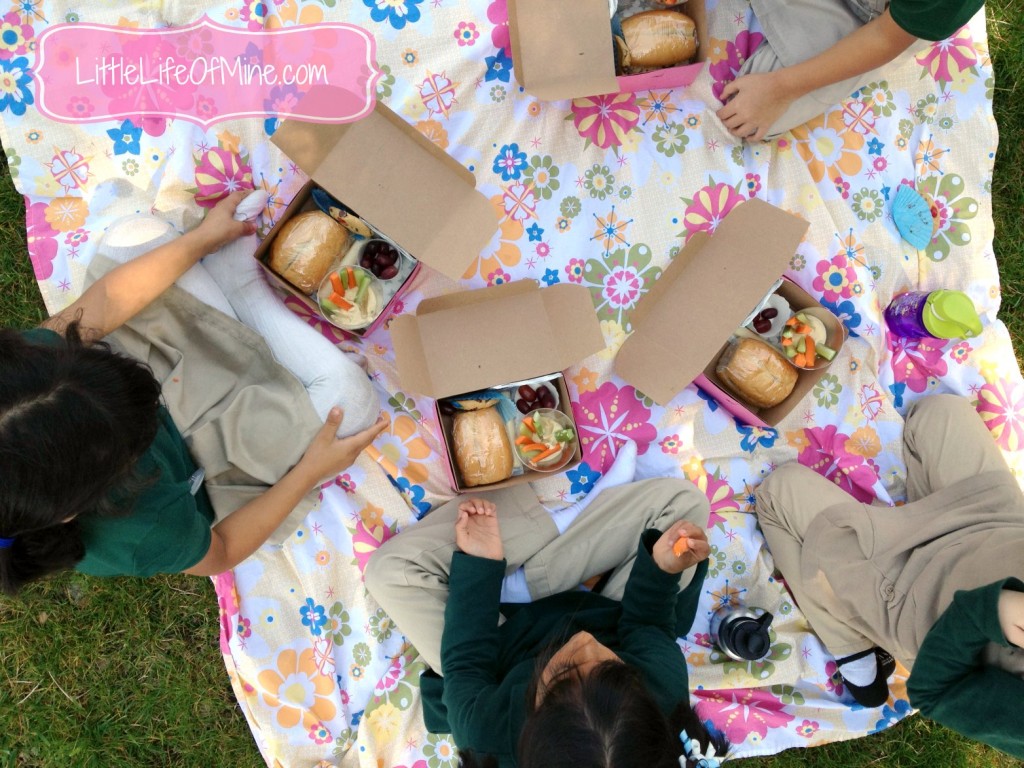 Of course I couldn't leave out the boys.  I love those little guys!  I packed up homemade chocolate chip cookies with a couple of M&Ms and closed up the bag with punched paper stars.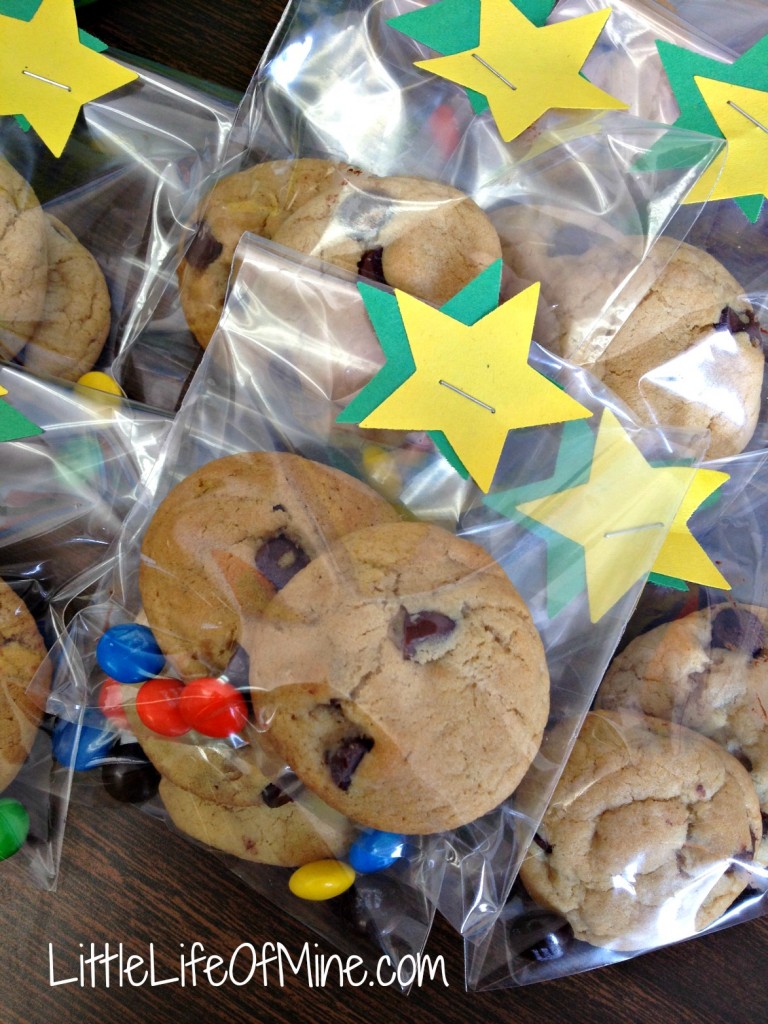 I had a few ideas for Jenin's parent letter.  I wanted to create a book with pictures but didn't have the time to pull it off.  Instead I went with a story-like poem that turned out to be fun to write.  Read the poem here.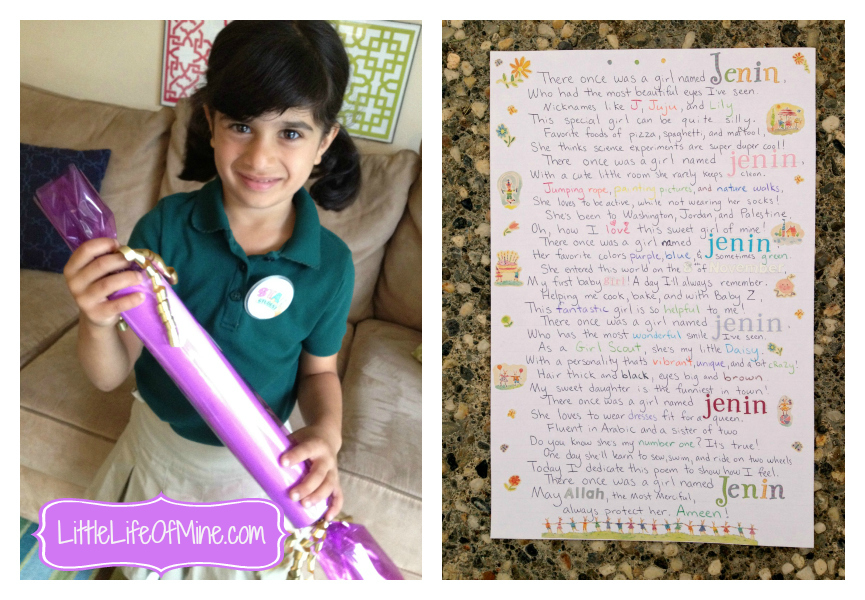 It was quite a week.  I loved pulling everything together for her and hope she cherishes these memories forever.