Today, my sweet precious monster of a daughter, you turn two.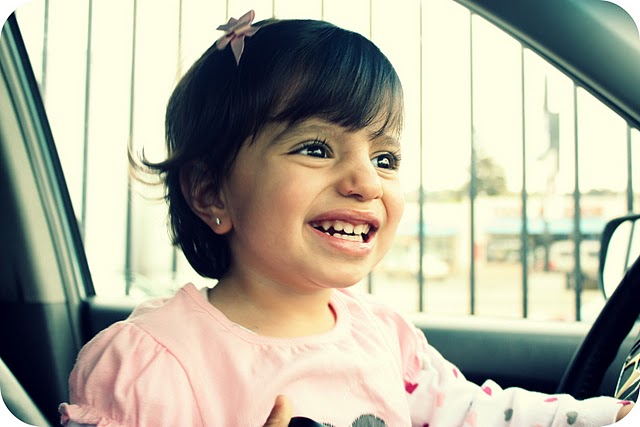 You love to "read".  (You're currently sitting in my lap singing as you flip through a board book about monsters, of course.)
We love that you babble on in the very distinctive Despicable Me minion gibberish. 
You adore your big sister but sometimes you annoy her to no end. (It's not easy being a little sister.)
We are absolutely enamoured by you and love all the added energy (as if we needed more) that you've brought to the house. 
You love strawberries and saying the word "ugly".  (Your father taught you that one.) You love skirts and swinging at the park.  You love "Kowco" (popcorn) and your grandfather's hat. 
Maysoon, are such a unique little girl that we know will grow up to be a strong woman that will pave her own paths.  You already have a great sense of humor that makes us laugh and see you as a future class clown. 
I pray that you have the strength to follow your dreams and shine like the beautiful ray of light that you are.   I love you, Maysoona!!