Woohooo!! In Bellingham, WA for two weeks visiting Iman. I've been looking forward to some down time for a long time. Going to try to update and set up some automatic posts to keep myself on schedule. Don't stop reading just yet…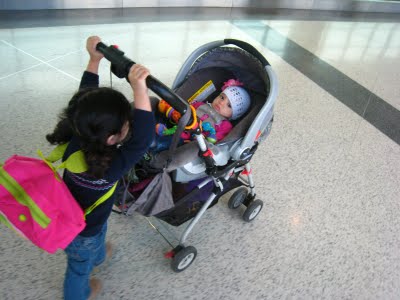 Walked up and down the terminal trying to wear Jenin out. Didn't work.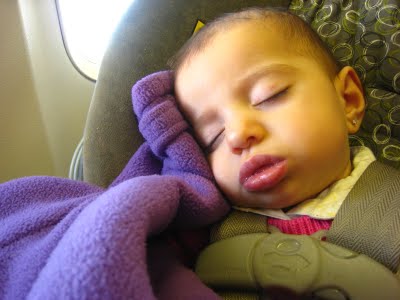 At least Maysoon was knocked out.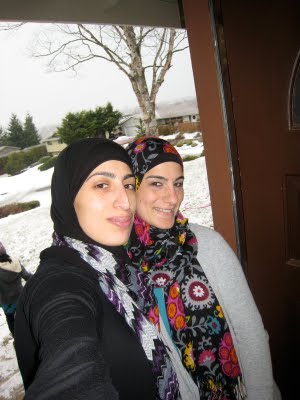 BFFs, cute scarves, and snow! Yay!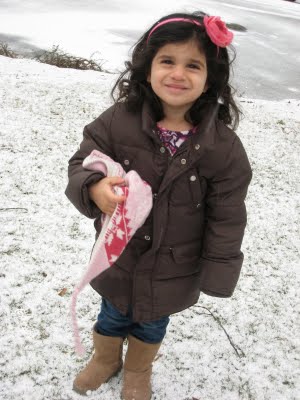 Jenin enjoying the snow.