Katie Moon of oohmoon announced that she was having a custom family illustration contest. All you have to do is fill out a small form explaining your favorite family activity and submit a family photo. Easy stuff. Or so I thought.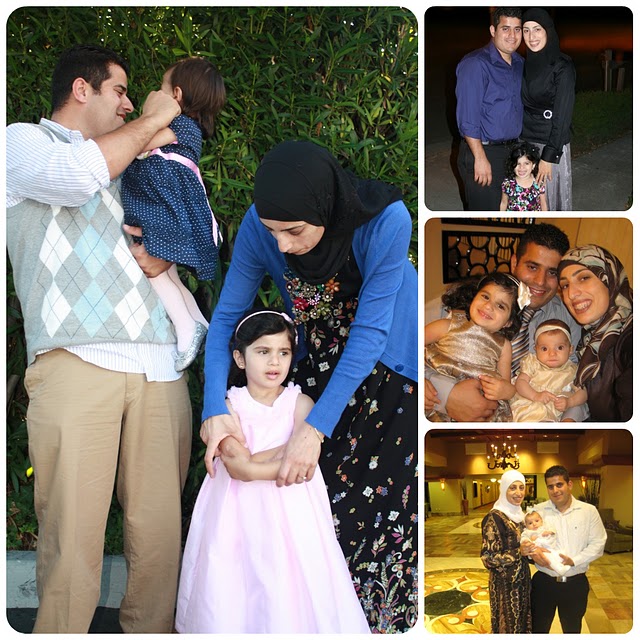 As I started going through folder after folder of my photos I started to realize that, well, we have no family pictures. No real family pictures.
Any pictures of us as a family are strictly during special occasions like the Eid or weddings. Even then those pictures have issues. Uncooperative children, missing one child (see uncooperative children), or awkward arm length shots.
The last time we took a family picture: November 2010. Three months ago!!! Not cool. Not cool at all.
I have been begging Rami to take family pictures but he has been putting it off since Maysoon was 6 months. She'll be 2 at the end of next month. A year and a half.
Whether Ms. Moon selects our family or not (though I really, really wish she does!) I will be taking pictures of our family every single week. Hair brushed or not, clothes stained or not, in need of a shave or not (ahemahemrami), good mood or not. Every week we will have a family picture. I think I'm going to need one of
these
.